Contact Tamarack West: 416.606.4584     info@tamarackwest.com
Welcome to Tamarack West Outdoor School
Coronavirus Update
Summer Camp 2020
Tamarack West is preparing for a great 2020 Summer Program. We recognize that continued efforts to curb the spread of the coronavirus may interrupt our plans but will continue preparing, with the hope that with proper protocols, camps will be able to deliver their programs in July and August.
What this means is that we are accepting Summer Camp applications however, we are not requiring payment to secure a space at this time. For those people who have already paid, should the government require the lockdown to go into the summer, we will issue a full refund. For everyone else, as soon as we have confirmation that we can indeed deliver the program, we will contact you for the fees.
We hope that everyone is holding up well during this strange time and look forward to seeing you outside soon!!!
School 2020-21
In response to the country-wide shutdown, Tamarack West has temporarily moved the school online – an online outdoor school! Is that an oxymoron? This is a reduced program that has the students and teachers meeting twice daily for some group time and some one-on-one time.
For those families interested in attending Tamarack in the fall or just getting information, please contact our principal Jay at 416-606-4584 to set up a phone/zoom interview. Jay will be able to answer most of your questions as well as address issues such as trial days and school visits.
Thanks and stay well,
Jay
TAMARACK WEST Outdoor School
Tamarack West Outdoor School is an independent elementary school running from Junior Kindergarten through grade 6, located in Bloor West Village, Toronto. Tamarack West's main goal is to provide an outdoor/experiential education option to families of the community at large. We encourage you to explore our site and ask you to contact us with any questions.
Tamarack West Outdoor School's mandate is to provide a compassionate, challenging and inspiring environment where students feel safe to take risks and explore their potential. We are dedicated to helping develop resilient, confident and passionate children with inquisitive minds and strong skills.
At Tamarack West, experiential learning is a complete approach to education where "big picture" understanding is valued as much as "detailed" comprehension. At TW we follow three key steps:
ASSOCIATION Relating experiences and observations to curricular concepts.
INQUIRY Mentor/Teachers encourage students to ask questions by asking questions themselves and help guide the students in finding their own answers.
DILIGENCE Where application of ideas, concepts and formulas are learned as a means to further understanding.
COMPASSION Tamarack West is first and foremost a place where compassion is both practiced and taught. We believe compassion is a skill that when practiced regularly contributes to an individual'soverall happiness and connectedness. A compassionate person is not only better able tounderstand the world around them, but is better able to develop strong and meaningful relationships.
POSITIVE MODELING At TW our philosophy is that kids are more influenced by what we do rather than what we say. Our Mentor/Teachers follow this philosophy by using positive modeling as one of their core techniques. Daily, students learn fundamental life skills such as respect and responsibility as they observe their Mentor/Teachers modeling these traits in all regards, be it the environment, their community, their students and equally themselves. Our constant contact with both nature and the community, helps further encourage and guide our students in developing their own sense of respect and responsibility.
COMMUNICATION Being able to communicate feelings, ideas and needs as well as being able to listen to others and "hear" what they are saying – these are the keys to becoming a good communicator. We believe that having good communication skills is the cornerstone to becoming a strong, self sufficient and happy individual. At TW our practice is to listen, repeat and work together to resolve.
ENTHUSIASM Enthusiasm comes from Greek origins and refers to the inspiration that comes from a power within. An enthusiastic person is someone who has self-confidence, takes risks and faces challenges. Enthusiasm breeds resilience, motivation and determination, which when coupled with strong skills and knowledge leads to endless potential. At Tamarack West we see our children's innate enthusiasm as a commodity to be valued, preserved and encouraged. Through our active outdoor approach we are able to foster this energy and allow it to be expressed freely – allowing kids to be kids. A child who is continually encouraged to embrace their enthusiasm may very likely never lose it.
1. Are your teachers certified?
All of our teachers are certified by the Ontario College of Teachers or national/international equivalent. We take great care in hiring our teachers; multiple interviews, sample classes and work experience are all considered as part of our evaluation process.
2. Do you follow the Ontario curriculum?
We are not bound by the curriculum but use it as a guide to ensure our students are well prepared for entrance into the regular system at any point. We strive to exceed standard curriculum with our Experiential approach to learning – where early understanding of bigger concepts help prepare for more detailed analysis in later years.
3. Do you take part in standardized testing?
We do not take part in the Ontario yearly standardized testing program.
4. How do you teach Math outdoors?
Math is a subject that requires diligence in perfecting its application as well as time to understand its significance. At Tamarack West we use the outdoors as a venue to introduce and explore the ideas and significance of math as well as a space to play "math" games that hone the skills necessary to move forward with this subject. We create numerous opportunities to practice the skills necessary in performing the specific modules a given student is learning.
5. What are the fees?
The yearly tuition for full-time
attendance is $14,500. The yearly tuition for part-time attendance is $2900 for each day (or 1/5th the full-time fee per day). Our aim to be all-inclusive comes with a responsibility to make TW accessible to families of all incomes and socio-economic backgrounds. As such, we are working at developing a program to provide a certain amount of spaces each year to families who would otherwise not have the funds to afford such an experience. Please feel free to inquire for more information.
6. Do you go outside in the winter?
Our outdoor programming takes place throughout the year; sun, rain, sleet and snow. That said, on days that are particularly inclement, we take steps to keep warm and dry by either building fires, staying in shelters or shortening our time outside. Parents are supported with lists of suggested clothing that best protect their children and our Mentor/Teachers are trained to ensure all the children are safe from the dangers of exposure.
7. Does Tamarack West have an arts program?
At Tamarack West we place a high value on the arts. We believe that exposure and participation in the arts plays a significant role in a child's development. Art, crafts, construction, theatre play and more play a large part of the curriculum both through application as well as exposure.
8. What are the hours?
Families typically arrive between 8:45 and 9:15am at which time we have an opening circle. The morning activities begin at 9:30am. School officially closes at 3:30pm at which point after school programming will be available until 6pm.
9. What are the class sizes and teacher/student ratio?
At Tamarack West our class size is roughly 12 students. Two teachers work with each class, effectively providing lots of individual attention at a ratio of 1:6 teachers/assistants to students.
10. How do you travel to the various destinations?
We use a combination of TTC and walking, depending on the destination and age of the group.
11. Does Tamarack West have any religious affiliation?
Tamarack West is a secular, all-inclusive school, as such we do not subscribe to any specific religion. We strive to respect and honour all religions, cultures and customs equally and as such work to find common ground in all our holidays and celebrations.
12. How do you handle bullying?
Social justice is a priority at Tamarack West, both in practice and as a focus of learning. All adults associated with the school practice good modeling where they show respect for the students as well as themselves; respect that is displayed through considerate, patient, loving interaction with everyone with whom they come in contact. Tamarack West asks its students and teachers to honour the three R's: Respect for oneself, Respect for others and Respect for one's environment. From the earliest years through to grade 6, the students are engaged in frequent discussions about consideration and respect. Conflicts are dealt with immediately in a positive and supportive way, where those involved are asked to communicate their needs and find peaceful and productive solutions.
13. Will you be holding an in person event where we can meet the founders and the teachers?
We are having a series of open houses/nature walks over the winter and spring – please visit the website for details. For those who miss these, it is easy to set up a meeting and/or visit by calling the school at 416-606-4584 or emailing us at info@tamarackwest.com. 1
14. Does Tamarack West have an actual school?
We do have a school, which is located near Runnymede and Bloor St. West. We are a five-room school, and each room has either windows or skylights, creating a very bright and open feeling to the space. The space is set up to allow for a lot of freedom of movement and a sense of ownership and belonging among the students – a nice counterpoint to the outdoor component.
15. What does a typical day look like?
We meet between 8:45 and 9:15 each morning. From 9:15 to 9:30 we have our opening circle and at 9:30 we begin our morning activities. We usually arrive at the school for about 12:30 where we remain until the end of the day.
16. Do you go on Field Trips?
As part of our goal to provide exceptional experiential learning opportunities, Tamarack West goes on multiple field trips throughout the school year. These include repeated trips to the ROM, the Ontario Science Centre, various parks, as well as one-off visits to selected programs and events.
17. What happens during your indoor time?
Along with daily journaling, math challenges and DEAR (drop everything and read) time, we have two main "periods" where the students are engaged in projects and activities that incorporate all the main topics found in the Ontario curriculum, including: science, history, social science, literacy and numeracy. These activities include individual worksheets, games, experiments, presentations, professional visitors and group projects.
18. Do you offer half day/part time options?
One of our main objectives is to work with families and support them in whatever ways we can. To this we offer both full time and part time options including half days for those who wish it.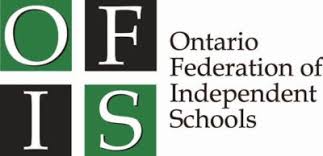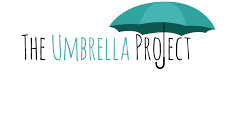 We'd love to hear from you!
Reach us via phone at 416-606-4584 or email us at info@tamarackwest.com.