Yay for sap! The maple trees have been running for a long time this spring due to the colder temperatures! It was great to be able to learn from the maples through tree tapping.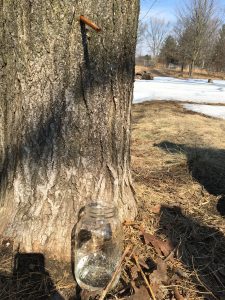 We got to learn why the sap is important to trees, how to identify the sugar maple, which side of the tree you should tap, how to know if the tree is strong enough to be tapped, and how to take care of the tree through plugs after tapping. We also explored maple syrup math by learning what it meant when people say it is a 40:1 of sap to syrup.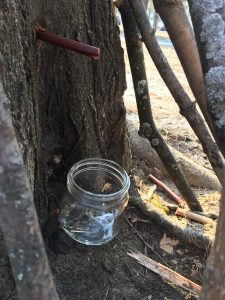 Some of our students have gotten so excited that they have brought containers from home so that they can collect some sap for their families.